Creative Community Grants
The Creative Community Grant program makes awards of up to $3500 to self­defined artists (either individuals or businesses) that have creative solutions to local challenges.
Every round of this grant addresses a different issue, identified by neighborhood surveys, focus groups, resident led community groups, and existing neighborhood plans. We've had topics like inclusion, economic development, families, safety, health, and more. We anticipate opening the next round of grants in 2019.
Have an idea? Great! We would love to chat with you to make sure you're putting your best idea forward. You can also see descriptions of previously funded projects to get some inspiration! Please note that previous rounds of this grant offered awards of up to $5000, and this time the maximum you can request is $3,500.
Questions? Call or email Shannon Ratterman.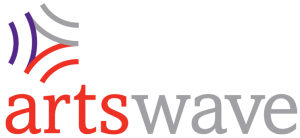 This round of the Creative Community Grant program is funded in part by ArtsWave.
Goats and a park swing to promote safety. Murals and a time capsule to celebrate a bicentennial birthday. A mosaic mural and Braille printer to encourage inclusion. These are examples of some of our projects. Watch a video to learn more. Creative Community Grants